Już po pierwszym zjeździe na studiach MBA wiedziałem, że jest to dobra inwestycja. Gdy poznałem grupę, zdałem sobie sprawę, że jeżeli prowadzący będą chcieli skorzystać z naszych doświadczeń zawodowych, a my z ich bogatego doświadczenia, to razem stworzymy wartościowe zajęcia. Jestem obecnie na drugim roku i uważam, że to jak najbardziej się udało

Paweł Obrzud
uczestnik studiów MBA w Opolu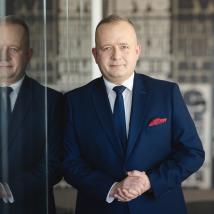 The Master of Business Administration program at the WSB University in Opole has been delivered in partnership with Franklin University, a prestigious American university, which has a 110-year experience in educating managerial staff. 
What you need to know:
the program takes 2 years to complete and consists of 480 teaching hours during which a variety of business areas  are covered
classes are held on weekends twice in a month, on average
off-campus classes are held once a week
the WSB University MBA program was ranked a very good standard class program by MBA SEM Forum 2016
the program is designed to combine lectures, practical classes, workshops, case studies, business simulations, and training sessions. Thanks to these methods program participants can verify their managerial skills
program participants can also take part in the study tour to Franklin University in Columbus, Ohio.
More details on the program can be found on the Polish site of the program.
Interested in our studies?
Informator MBA Opole 2023