Studia MBA są krokiem (nie ostatnim) w moim wieloletnim planie rozwoju osobistego, który stworzyłem po tym, jak podczas pracy w drukarni zakochałem się w poligrafii. W swojej karierze, zawsze stawiam sobie wyzwania i nigdy nie idę na łatwiznę, ale też zdaję sobie sprawę, że poligrafia nie jest tak rozwinięta w Polsce, jak w innych krajach zachodnich – stąd postawiłem na dywersyfikację wiedzy i umiejętności. Po studiach poligraficzno-papierniczych, przyszedł czas na przetwórstwo polimerów, teraz kolej na studia MBA z zarządzaniem w biznesie międzynarodowym. W studiach MBA upatruję szansę na zdobycie wiedzy teoretycznej i skorzystanie z doświadczeń zawodowych kolegów i koleżanek, poznanych na uczelni, by móc tę nowo zdobytą wiedzę – zastosować w praktyce. Wychodzę z założenia, że należy otaczać się osobami bardziej doświadczonymi od siebie – dzięki temu można nauczyć się najwięcej i w pełni wykorzystać swój potencjał rozwojowy.

Adrian Różański
uczestnik programu MBA w Chorzowie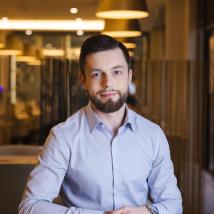 The specialization of the MBA program of the WSB University in Chorzów – Management in International Business – aims to provide program participants with a global understanding of the condition and functioning of a company operating in the international setting. The program touches upon various thematic business areas. Program participants gain knowledge on, among others, organizational structures being formed in the process of international business operations. They also learn what aspects of the international setting should be taken into consideration by managers responsible for international operations.
The program is delivered in partnership with Franklin University in the USA.
the program takes 2 years to complete
classes are held on weekends (Saturdays and Sundays), no more than twice in a month
language of instruction is Polish
classes are designed to use interactive teaching methods: workshops, case studies, panel discussions, business games
program participants can attend lectures conducted by well-known experts such as Prof. Witold Orłowski, Paweł Tkaczyk and Gen. Roman Polko
program  participants can also take part in the study tour to Franklin University in Columbus, Ohio.
More details on the program can be found on the Polish site of the program.
Interested in our studies?