O tego typu studiach słyszałem wiele lat temu i co jakiś czas wracała myśl, aby kiedyś do tego tematu wrócić. Kiedy moje doświadczenie zawodowe było wystarczające do podjęcia studiów MBA, postanowiłem zasięgnąć opinii znajomego, który kończył właśnie pierwszy rok studiów w WSB. Jego rekomendacja utwierdziła mnie w przekonaniu, że chcę studiować właśnie na tej uczelni i właśnie ten kierunek. Jestem przekonany, że wiedza jaką zdobędę podczas zajęć, otworzy przede mną nowe możliwości. Bezcenne są również kontakty i wymiana doświadczeń z innymi studentami, którzy są bardzo często osobami z ogromnym doświadczeniem w bardzo wielu dziedzinach. 

Marcin Ossowski
uczestnik programu MBA w Bydgoszczy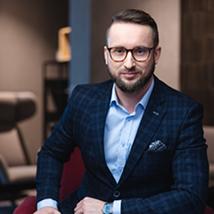 The Master of Business Administration program has been delivered at the WSB University in Bydgoszcz since 2013. The objective of the program is to equip students with strategic skills and leadership skills necessary in the corporate world.
The program has been developed and is delivered in partnership with Franklin University in the USA. The University also has close linkages with local companies. The companies' representatives are members of the Program Council, run classes, organize company visits and arrange meetings with VIPs.
the program takes 2 years to complete and covers 352 teaching hours in total
classes are held on weekends, once in a month, on average
language of instruction is Polish
modules cover such areas as economics, management, law, finance, marketing and sales, IT, and soft skills
program participants receive the MBA degree certificate issued by the WSB University in Toruń, and the MBA degree diploma is issued by the WSB University in Toruń and Franklin University
program  participants can also take part in the study tour to Franklin University in Columbus, Ohio.
More details on the program can be found on the Polish site of the program.
Interested in our studies?